best offer
Interest rates start at just 5.5%. Working capital loans up to $350,000. Real estate loans up to $5.5 million.
Hire Employees, Refinance High-Interest Debt Or Buy Real Estate.
Low interest, long terms, no prepayment penalties, no collateral and no restrictions.
Rates From 5.5%
---
Borrow from $50,000-$5.5M at rates that start at 5.5% APR. No other online lender can beat our loan rates or terms guaranteed.
Working Capital or Real Estate
---
Our loan products are perfect for all of your business needs whether its working capital, purchasing equipment or buying office space.
More Loans, More Business
---
Qualify for more financing with flexible debt-to-income limits. We fund loan up to $5.5 million.
One Application, 25+ Lenders
---
We understand the underwriting criteria and lending preferences of each bank. When lenders compete for your business, you win, save time and get better rates.
Fast, Simple & Secure
---
Our application is 100% online, safe and secure. Your information is completely secure and encrypted. Our average borrower saves 34 hours on SBA paperwork.
Fast Financing, 24/7 Support
---
We'll help you close quickly. Getting pre-qualified takes just 2 minutes and most loans fund in just 7 days. Need help? Our consultants are available 24/7 on chat, email or phone.
Schedule Your Free Business Plan Consultation
What You'll Get:

Business Plan Content Advice

Market Research Advice

Custom Marketing Advice

Custom Funding Advice

Business Plan Review

Our Business Plan Process

Why We Are The Best Choice

What We Charge
SCHEDULE FREE CONSULTATION
$150 Million In SBA Funding Raised In 2017.
We have worked with companies like yours to obtain low-interest debt from SBA lenders. Get started with your application today.
Application Form
Fill out our application and, in just a few minutes, we can provide an online pre-qualification.
Provide Business Financials
Tell us more about your business. Submit financial statements and tell us how loan proceeds will be distributed. Our team will guide you every step of the way.
Verification and Packaging
We will review your financials, package the application and distribute it to multiple lenders. Our team will use competing offers to maximize loan amount and deliver the lowest rates.
Funding
After final approval, funds will be delivered to your account in as little as 7 days.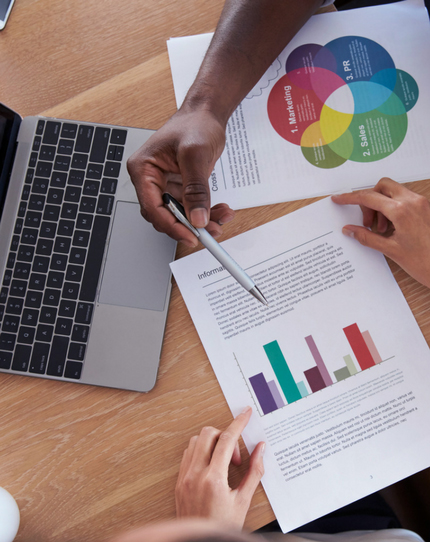 We Make Small Business Loans Easier, Faster And More Affordable.
Fill out our simple, hassle-free application. Here are our minimum requirements:
✓ 2 Years of Business History

✓ For Profit, US Based Business

✓ Business Credit Score of 150+
✓ 1.5:1 Business Cash Flow to Debt Ratio
✓ Loans $30-$150K: Personal FICO of 600+
✓ Loans $150K+: Personal FICO of 675+
✓ No Bankruptcies or Foreclosures on Credit
✓ No Open Tax Liens
✓ Personal Guarantee Required
✓ 51% owner occupied for real estate loans
Flexible SBA Loan For Every Use
We guarantee the best rates, low monthly payments, no prepayment penalties, and no upfront fees.
We are transforming the idea of business lending and have created a streamlined application process for our clients. Our goal is to help you to achieve your business goals. Because when you succeed, we succeed.
Our team of loan advisors will assist you in finding the best available loan with affordable monthly payments.
SCHEDULE FREE CONSULTATION
Move or Expand Your Space

Give your business room to grow with a bigger office, new retail location, or buy commercial property with a SBA 7(a) commercial real estate loan.

Buy Inventory or Equipment

Invest in new equipment and fulfill every order through bulk inventory purchases.

Hire More Employees

Take your business to the next level by expanding your team and adding new skill sets.

Refinance Debt

Convert high-interest debt into one monthly payment at a fixed rate you can afford, with no early repayment penalties.
SBA 7(a) Working Capital Express
$30,000 to $500,000
Our SBA 7(a) working capital loan product is the perfect loan for businesses looking to grow, purchase equipment, and refinance existing debt. The Go Biz Loans SBA application can be completely processed online. Most loans are funded in as little as 1 week. Interest rates start at 6.5%. We will beat any online lender's terms, guaranteed.
Our 7(a) working capital loans can be used for:
✓ Short or long-term working capital, including seasonal financing
✓ Operational expenses, accounts payable and/or inventory
✓ Inventory and receivables, under special conditions
✓ Purchase equipment, machinery, furniture, fixtures, or materials
✓ Acquisition, operation or expansion of an existing business
SCHEDULE FREE CONSULTATION
SBA 7(a) Commercial Real Estate Loan
$350,000 to $5 million
The fastest and easiest way to buy a commercial property and office space. With 25-year terms and interest rates ranging from 5.25% to 6.50%, our 7(a) SBA loan commercial loan is perfect for buying office, retail or warehouse space. Why rent when you can buy? Business owner must occupy at least 51% of the property.
Our 7(a) commercial real estate loans can be used to:
✓ Purchase real estate, including land and buildings
✓ Construct a new building or renovate an existing building
✓ Refinance commercial real estate debt
✓ Finance leasehold and building improvements
SCHEDULE FREE CONSULTATION