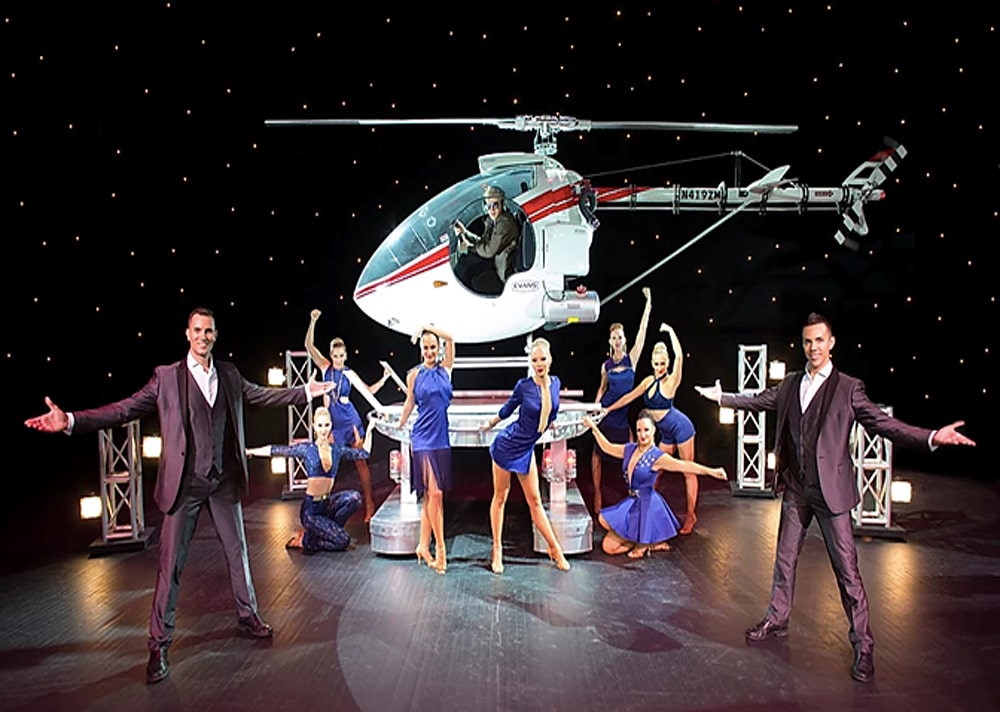 Congratulations to our client Zubrick for winning the prestigious Merlin Award for Best Family Magic Show by the International Magicians Society! Also, known as the "Oscar of Magic", the Merlin Award is based on pure talent, showmanship, originality, skill and the ability to entertain under any circumstance. The likes of other famous magicians such as Criss Angel, Siegfried and Roy, and David Copperfield are previous recipients of the award as well. Presented by the world's largest magic organization, International Magicians Society, the Merlin Award was given to the founders of Zubrick, Ryan and Chris Zubrick for their continuous dedication and incredible talent. Previously hosted at the SandCastle in Guam, Zubrick has won the hearts of many and has become a gold standard in magic and family entertainment. Given their undeniable success, the founders are now set to launch their own magic show venue in the near future, where family and friends everywhere can make even more lasting memories.
Scope: Zubrick hired us as professional business plan writers to create a strategic business plan in order to raise capital for its well-acclaimed magic show.
Industry: Entertainment Venue Business Plan
Author Details
Ishan Jetley is the founder and managing director of Go Business Plans. Ishan has helped fund more than 400 businesses. He has helped businesses raise $150 million in business working capital, inventory and commercial property loans.