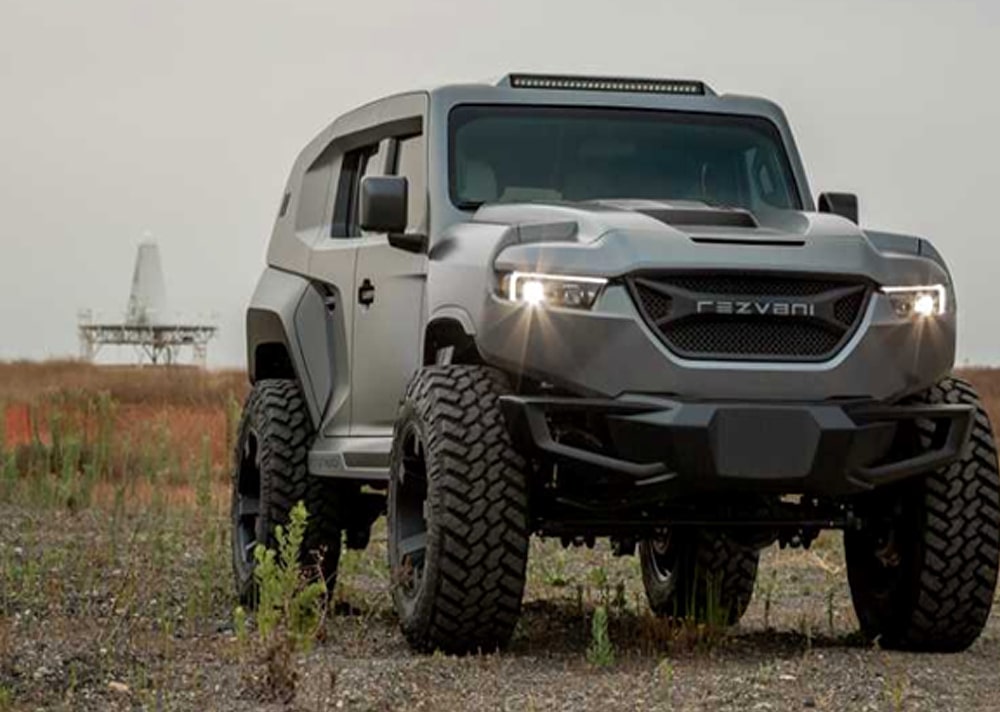 Another one of our most successful clients, Rezvani Motors has recently released its 2020 Rezvani Tank, stated to be the world's most powerful production SUV by Hypebeast. Behind the leadership of Iranian-American entrepreneur Ferris Rezvani, Rezvani Motors has become a leading automotive designer and manufacturer of high-performance supercars since its launch in 2014. With a team of talented designers, manufacturers, racing engineers and high performance engine experts, Mr. Rezvani has been able to offer some of the most unique, affordable and extreme cars today. His 2020 Rezvani Tank, also called "Extreme Utility Vehicle", is a military-inspired SUV that is powered by a Dodge Demon 6.2L supercharged V8 engine, which is capable of producing 1,000 horsepower. The Rezvani Tank is also equipped with an array of mil-spec tech and white leather interior in addition to a plethora of other impressive features. Offered at $155,000 USD, the Rezvani Tank can be seen driven around by celebrities such as Jamie Foxx and Chris Brown. Moreover, with Mr. Rezvani's passion and drive for redefining vehicles to their full potential, we expect nothing but great things from him and Rezvani Motors.
Scope: Rezvani Motors hired us as a professional business plan consultant to create a strategic business plan in order to raise capital for its automotive design and manufacturing entity.
Author Details
Ishan Jetley is the founder and managing director of Go Business Plans. Ishan has helped fund more than 400 businesses. He has helped businesses raise $150 million in business working capital, inventory and commercial property loans.