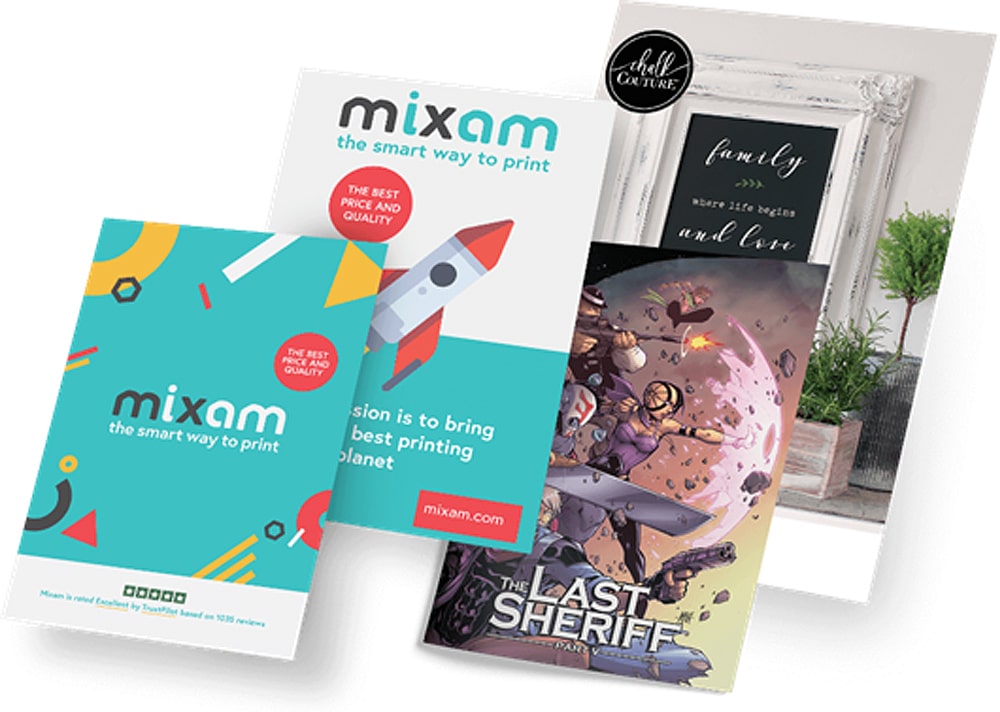 In July 2019, our client Mixam, a UK-based printing company, made its mark in the Kickstarter market by printing the Etherington Brothers' (British comic, book and film creators) multi-record breaking book How to THINK When You DRAW volume 2. Worth $623,000 and funded by 7,199 backers, the project ended up becoming the world's most financially successful art book of all time, the UK's most successful book as well as the UK's most successful Kickstarter in the comics category. Because the book was in such heavy demand, Mixam was able to develop a new thread sewn hardcover book offering, providing the Etheringtons with a higher quality product for their Kickstarter backers. Not only did this increase the Etheringtons' loyalty to Mixam, but the large exposure also greatly increased awareness of Mixam's services, especially in the online self-publisher community. Speaking to this, Mixam is a well-established printing company specializing in large and small format lithographic printing that involves using only the highest quality materials and the most modern print methods. Although already known for its affordable and astute printing services, Mixam stated that this is exciting time. Thanks to clients such as the Etheringtons for acknowledging Mixam's US operations and new books, they have been printing more Kickstarters than ever before. With great news like this, we're happy to hear Mixam's unique printing services are catching the attention they deserve. We can't wait to see what's next for you!
Scope: Mixam hired us as a professional business plan consultant to create a strategic business plan in order to raise capital for its printing company.
Industry: Printing Business Plan
Author Details
Ishan Jetley is the founder and managing director of Go Business Plans. Ishan has helped fund more than 400 businesses. He has helped businesses raise $150 million in business working capital, inventory and commercial property loans.