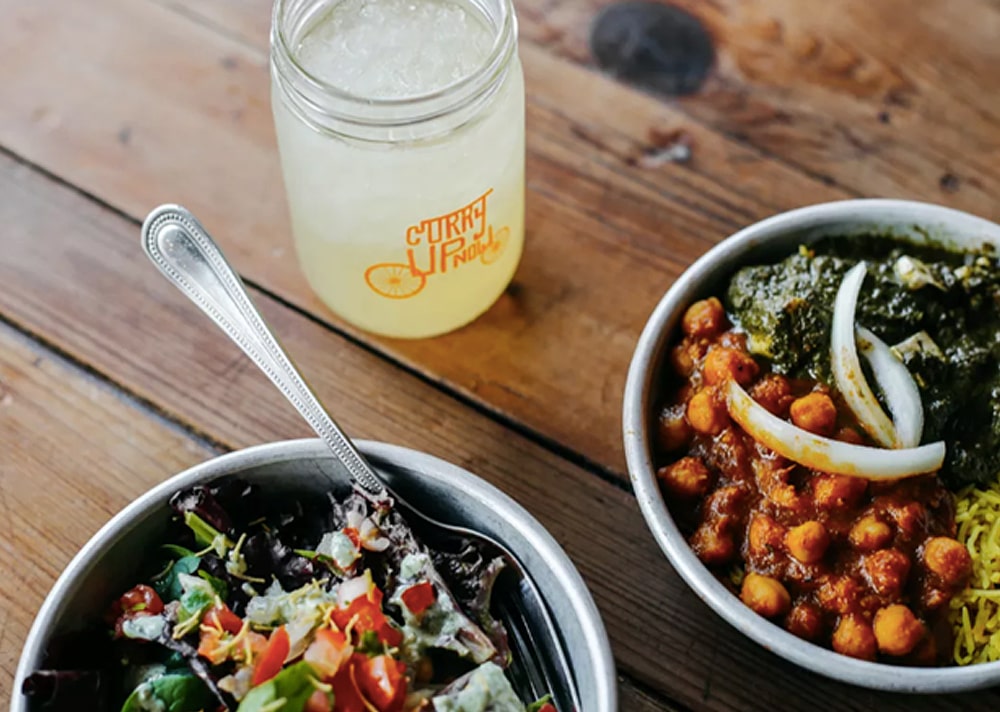 In August 2019, our client Curry Up Now launched its very first Georgia franchise! Originally founded in 2009, Curry Up Now is an Indian street food franchise with locations all over the Bay Area of California. Now with its new franchise in Decatur, Georgia, residents will have access to a colorful and diverse menu of delicious Indian dishes. However, it's not your everyday traditional Indian cuisine; the restaurant offers items such as Sexy Fries, Naughty Naan and Indian burritos stuffed with everything from samosa chutneys to Kashmiri stew of lamb and rice. Additionally, CEO of the Atlanta franchise, Hemant Suri believes the area is perfect for Georgia's first Curry Up Now due to the city's continuous growth and diverse population. Here, the franchise will be able to help fulfill its mission to offer food made with clean, vegetarian/vegan ingredients all at an affordable price. Currently, this is the first of four Curry Up Now restaurants the franchise has planned for the greater Atlanta area. As its dishes will become more widely available, we can't wait to see where Curry Up Now heads next!  
Scope: Curry Up Now hired us as a professional business plan consultant to create a strategic business plan in order to raise capital for its unique Indian street food franchise.
Industry: Fast-Casual Restaurant Business Plan
Author Details
Ishan Jetley is the founder and managing director of Go Business Plans. Ishan has helped fund more than 400 businesses. He has helped businesses raise $150 million in business working capital, inventory and commercial property loans.